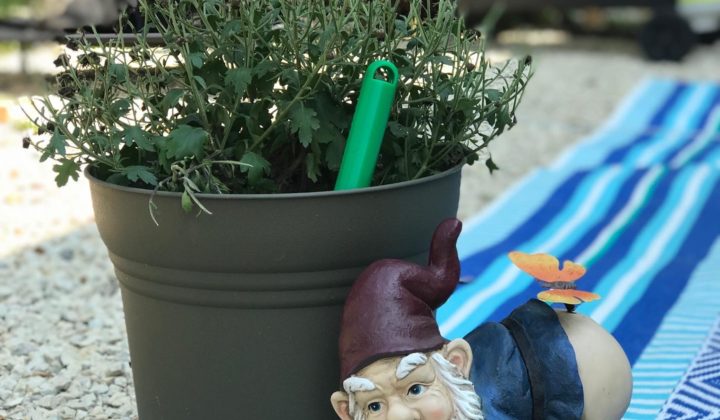 Working was life. We get jobs when we are young. Save to buy a house, have a family, kids leave, we retire. The whole time, working for that retirement one day.
For me, working shifts was such a challenge. It meant multi-tasking every part of our lives. Groceries, cooking, cleaning, and socializing all had to be planned. We were rarely spontaneous. There were a lot of things we missed out on because of work.
Retirement changes that life overnight. It is like a holiday. Now we can do anything. Right?
Not only did we both retire the same year. But we also moved out of our 2200 sq ft. house on 40 acres that we built 27 years ago.
We went from that to a 400 sq ft. RV on a seasonal campsite. Our campsite was 40' x 70'. Which we were so excited for. We would not have a lot of yard work and have time for other fun stuff.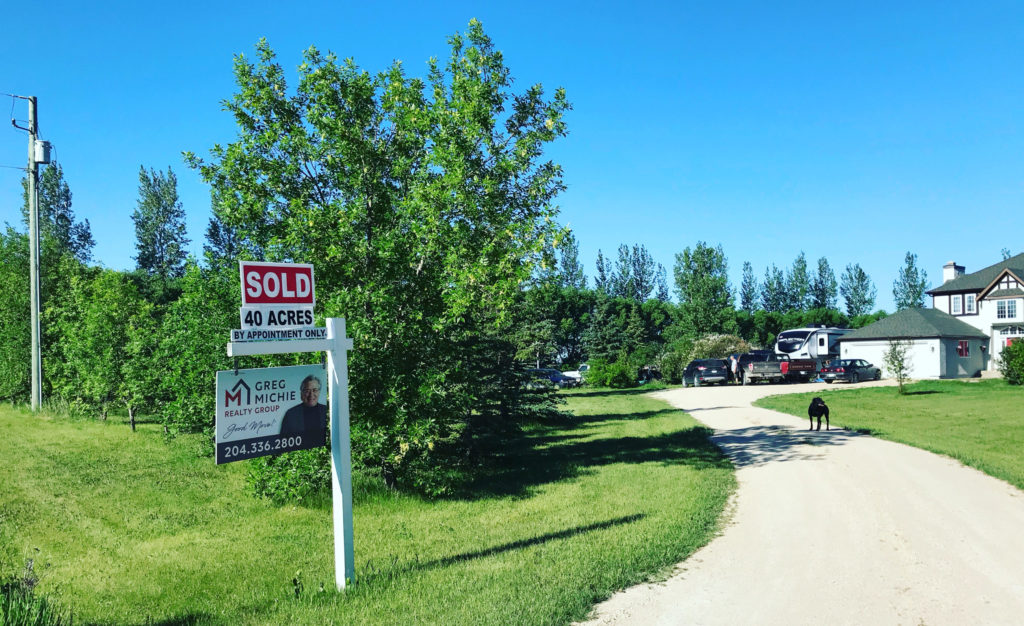 All this excitement with the build up of being retired. To be honest, I was excited on that very first day, after my last day of work. After that, I was too worried about things that could happen. This RV life has a lot of unknowns.
It was not easy at first. I was so afraid of getting stuck in a rut and becoming "old" before our time. We were getting up there. Yet I would not consider 59 and 56 as being old. lol
We argued. I felt on edge a lot. In my mind, we needed to do things. Like putter around, walk more and not just sit and binge Netflix. I was sure we would put on 50lbs in no time. And be unhealthy both physically and mentally.
These feelings were not constant. There were good and bad days. Rob on the other hand seemed content with his new non-working self. He would say "I worked all my life for this". He was right. I needed to snap out of this.
Fellow RVers are great supports
Crazy enough, but I found support on social media with other full time RVers. Because they understood what I was feeling. I am so grateful for the friendships made there.
Our first trip
I started planning our first winter away. This kept me busy when we first moved into the RV.
The borders were not open yet, the plan was to go to British Columbia. We booked a spot on Vancouver Island for the winter. It was really the only place in Canada with mild enough winters. Some RVers stay in other provinces and in more extreme temperatures. But that was not our idea of RV living.
This trip made me nervous because we had to cross the Rocky Mountains. High mountain passes towing a 40' fifth wheel for the first time! How crazy is that? Can you be so excited for something yet scared at the same time?
WE DID IT though. Made it there by Oct 22. It was a beautiful drive. Especially for us, from the prairies, to see this landscape was nothing short of amazing.
The waterfalls, trails, cute quaint towns, we were in awe. If you get a chance, we would totally recommend visiting Vancouver Island in the summer. There is so much to see.
By mid November the rain did not stop and snow came just before Christmas and did not melt like everyone said it would. There was heavy wet snow everywhere. Our RV had big icicles hanging off the roof.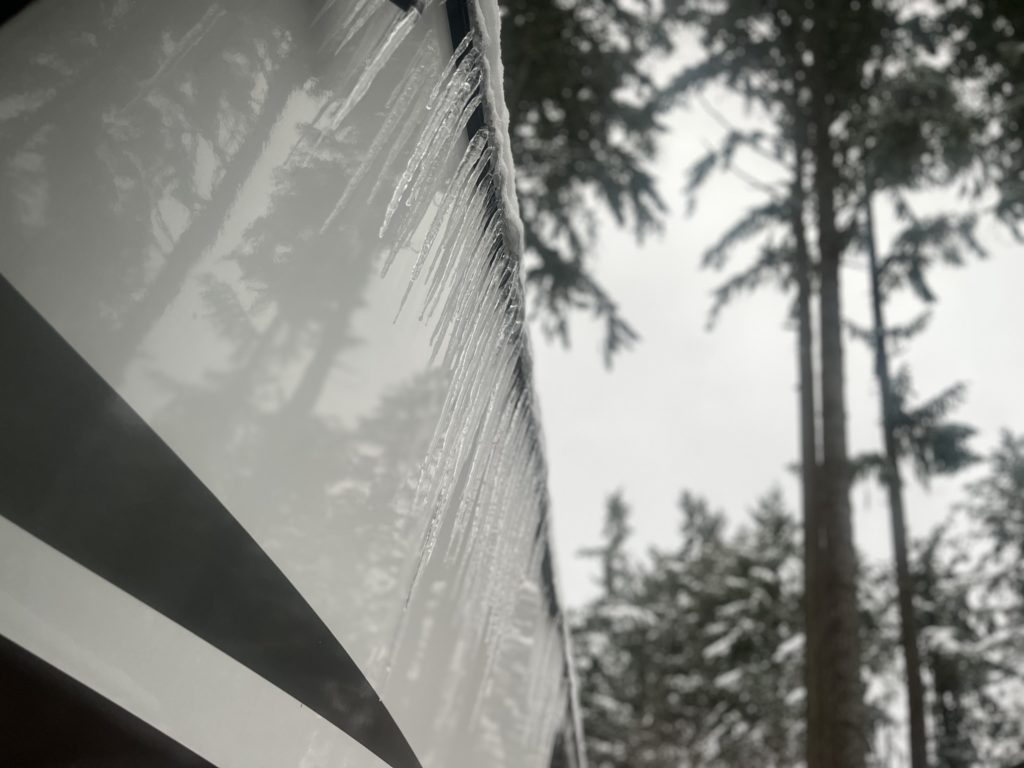 For us, while we were still adjusting, we did not fare well.
I kinda think we were getting depressed. Days of dark, cloudy, rainy weather is not good mentally.
When the weather was crappy, I spent that time sorting thousands of photos and scanning them. And just organizing the RV. But you can only do so much organizing. Even though I love to do it.
Our house has wheels
The border opened Nov 8. After all the rain, crazy flooding, snow, and frozen waterlines in the RV, we decided to leave and head south. Because, really, we live in a house on wheels. Of course we should go.
On Jan 3 we boarded the ferry and headed for Arizona. That was a beautiful drive down the Oregon coast. But I will save that drive for another post. We arrived in Yuma on Jan 9 and stayed till April 3. Yuma was exactly what we were looking for. Lots of sunshine, new friends, and a beautiful RV resort with tons to do. You can be as busy as you want there
Our original plan was to boondock part of the time, to get away from the busy RV parks. But we are definitely RV park people. We love the amenities and the people.
I think we are still adjusting. That is a given. This RV life as snowbirds is about being flexible. Because things change every spring and fall.
Our lessons – Accept that you need to adjust to this new way of living. It does not happen over night. If staying somewhere that you are not happy, pack up and move. Allow your self to have off days. Take a nap, if you want. Do not sweat the small stuff. We worked hard all our lives and should enjoy retirement to the fullest.