---
When we first moved to the RV, we were in a private campground close to Grand Beach Manitoba. This was our second year with our seasonal site.
The first year was 2020. We had our old fifth wheel. It was over 20 years old and 25 feet long. At that time, we camped every second weekend because I was still work every other weekend.
We had big plans for this site. After all, it was going to be our home.
So that year Rob and the boys built a beautiful red barn style shed. It was 8 x 10. This would hold our things from the house for the winter that we would be away.
However, that first winter it was broken into. Luckily, nothing was taken.
The summer of 2021, we moved there with our new RV. We did not do too much to our lot because we were exhausted from the move. We just wanted to relax and take it all in.
That winter we went to BC and then south to Arizona. Our plan was to return to the park in the spring. Although, we really did not want to. The management was outrageous! Something we both could not take anymore. It was not feeling like home at all.
Pros and Cons of a Seasonal
Some RVers move every week or so, some stay for months, and some have their own lots. There are no right or wrong ways to do this.
A seasonal park has its pros and cons. But purchasing land does too.
For us it was all cons. There was a long ever-changing list of RULES. They were open from May 15 – Oct 15 depending on the weather.
With all the flooding this year, they did not open until May 20. We had already come back on May 7. So, we had to find another place to park until they opened.
The noise at our seasonal was terrible. Especially on the weekends. ATV's and golf cart traffic were constant.
Our lot was 40 feet x 60 feet. Not much left when your trailer is 40 feet. We wanted to add a gazebo, bathroom, and a deck.
The only pro I can think of is it was a year-to-year rental, so we could leave at the end of the season and not have to worry about winterizing. All we had to do was lock our shed. The yearly fees were reasonable.
Thank goodness, Town and Country RV Park opened the day before we returned to Manitoba. They had room for us and were super friendly! We were not used to that.
Looking for our own property
In the spring of 2022, we were on the hunt for our own land to park for the summer. Going back to our seasonal was not something we wanted. It was not even open yet!
The day after we returned home, we went to see a lot in St. Malo Manitoba. It was a ½ acre with a small cabin. Which was a bonus because all we wanted was the land.
Fast forward – we bought the land and sold our seasonal. Thank goodness!
We moved on June 8. It's perfect for us.
Pros and Cons of our own property
Sure, there are pros and cons here too. Pros are it is an investment. There are no rules except usual neighbourly respect. The lot is big. It is quiet. We are close to the lake and beach. There is no management to deal with. We are close to the boys (our daughter is still over an hour away).
Cons are minimal. We have a yard to care for again. Meaning there is grass to cut. At least it is not 3 acres, like in our house. We are an hour from Winnipeg.
We have been busy since moving here. Trying to make it our own.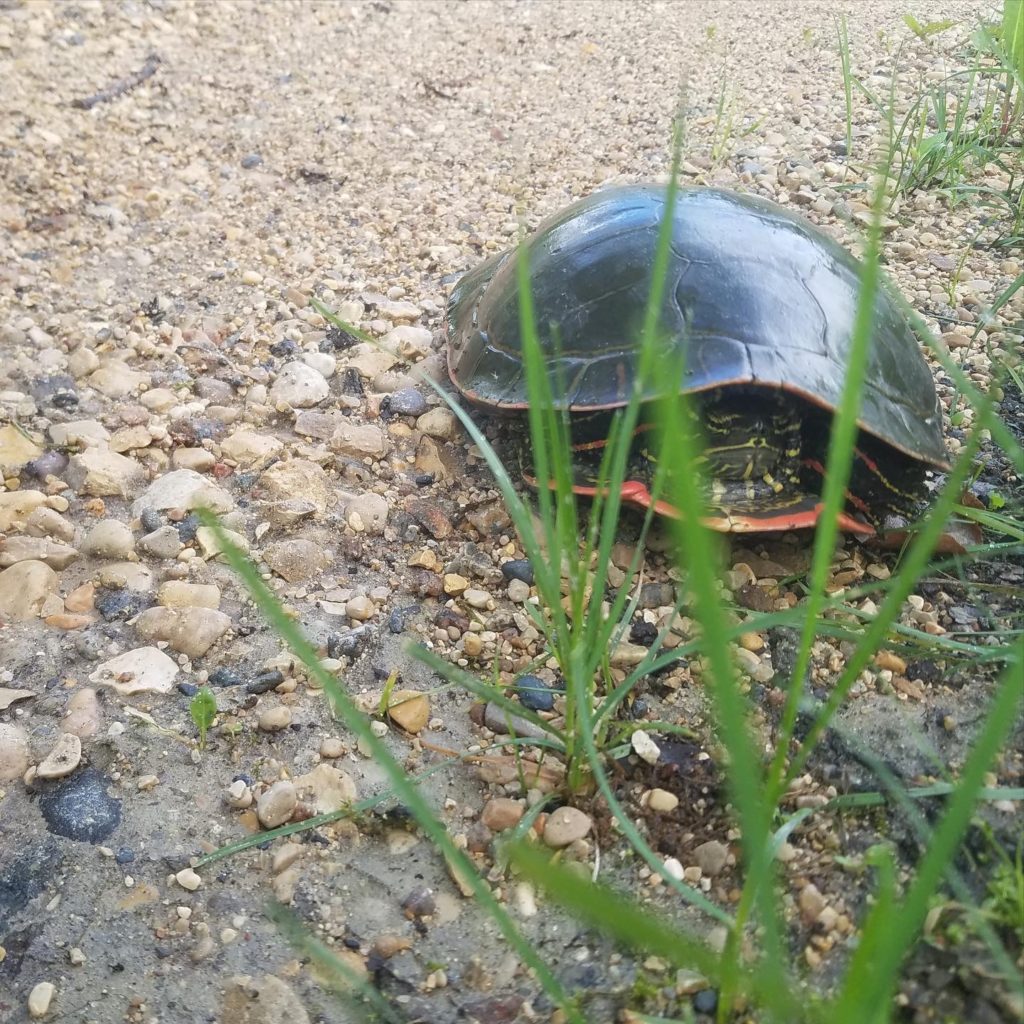 The property has a small cabin, shed, extra bathroom, deck for our gazebo, deck for the RV and a fire pit area.
There was hydro here which was a bonus. A big septic tank. But there is no water.
The previous owner set up an interesting rainwater system. This feeds the cabin for basic needs and the bathroom. We use it to water the grass and outside stuff.
Thankfully, Rob is handy. He set up water using a 1000L tote. He pressurized it and hooked it up to the RV. So, its just like having city water. He goes ever week or so to a public well in our local town. Can you believe it is $1 to fill our tote?!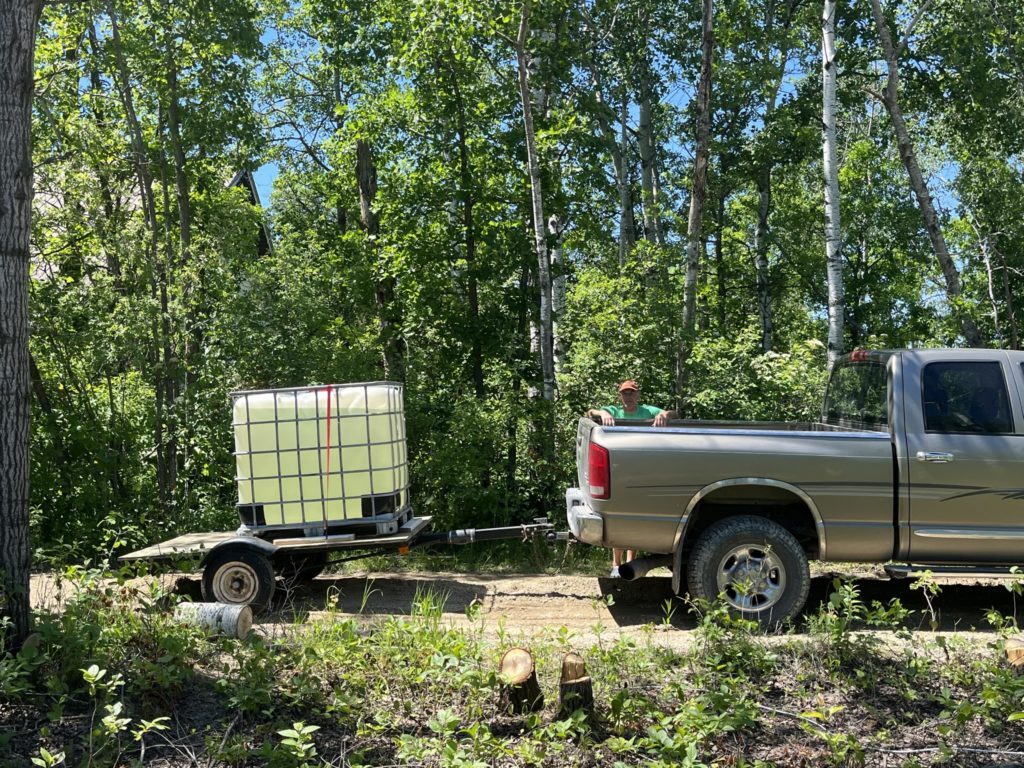 Next year we will get another tote and have an outdoor shower. Plus, I am trying to convince Rob that we need a hot tub. Because, I really miss my soaker tub, so a hot tub would be awesome!
Our Lessons – Do what works for you. For us it was moving away from a place we did not like. Do not settle for something if you are not happy. Life is much too short to waste being unhappy.